We'll have a short period to catch some keeper Sturgeon beginning on New Year's Day. I'll start fishing a couple areas in the Bonneville Pool of the Columbia River around Cascade Locks and Hood River, Oregon.
Keeper sturgeon run 38-54 inches long when measured from the nose to tip of the tail. While it might be cold out, rest assured that Marvin's Guide Service provides a covered and heated boat.
I don't expect that this sturgeon season will last long. The 2015 Sturgeon Quota numbers are low, so call me now to get your seat and see if we can't get your freezer stocked up with some fresh Columbia River Sturgeon.
There is no saying whether or not there will be another keeper Sturgeon season in 2015. January might be our only chance.
If you can't get out for the winter keeper season, there will still be opportunities for catch and release of monster sturgeon on the Willamette River that runs through Portland. I've had some great success most of the year in the Oregon City area. You can get on to some good sturgeon action, but they will have to be released back into the river.
Either way, Sturgeon fishing is a fun time. Call me for details for either keeper Sturgeon or catch and release monster Sturgeon. Either way, Marvin's Guide Service will hook you up!
Please be sure to like us on Facebook.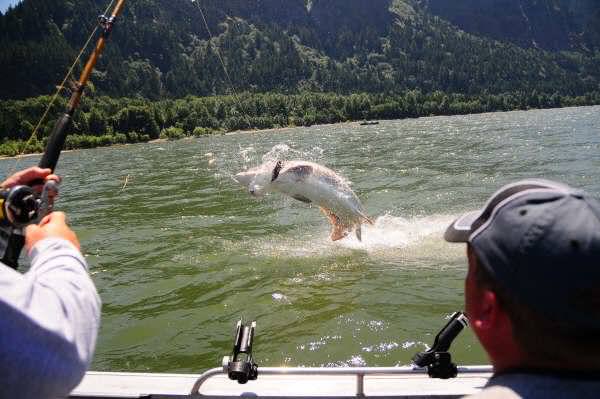 Last Updated on by Marvin



Comments
comments