2013 will be it for Keeping Sturgeon on the lower Columbia River and tributaries. So if you want to keep a Sturgeon and help fill your freezer, you better go in the winter of 2013. When you go with Marvin's Guide Service you will be fishing from a covered heated boat.
I will start fishing Sturgeon on the Columbia River in the Cascade Locks and Hood River area January 1 2013. Some of the best Sturgeon fishing you can find will be in this stretch of the Columbia. The Sturgeon season in this area will not stay open very long because everyone knows the season will be short, and fishing here is well renowned. So make a reservation early for Sturgeon fishing in the Bonneville Dam pool, Marvin's Guide Service has you covered with a nice top and a heated boat.
Marvin's Guide Service will take care of cleaning of your Sturgeon. Days are filling up fast so call and get hooked up before it is too late to keep Sturgeon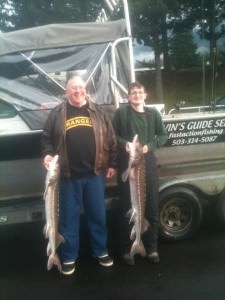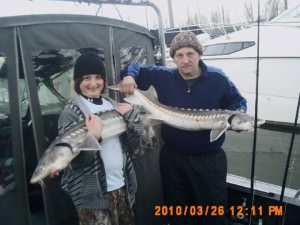 . January Sturgeon fishing will be awesome it always is.
Last Updated on by Marvin



Comments
comments